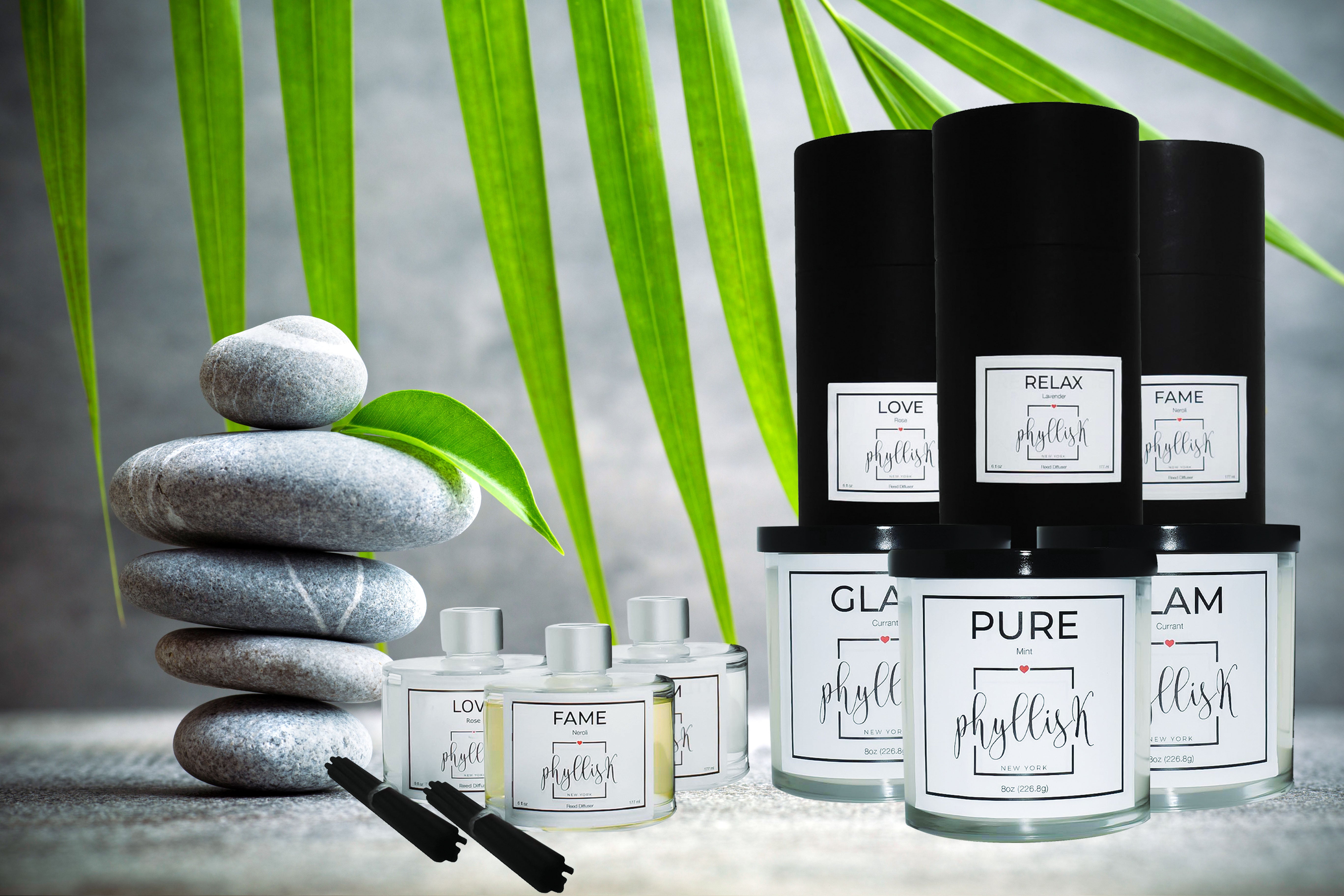 What exactly is corporate gifting and why is it important? Corporate gifting is all about sending someone a gift from your business. Recipients of your gift can include clients, customers, employees, vendors or even future prospects. The perfect corporate gift is usually something that extends the gifting experience to the families of the individual as well.
Corporate gifts are a great way to let your employees and customers know you care and appreciate their hard work and business.
Gifting a customer a personalized Candle, reed diffuser or handmade soap lets your customer feel like more than a number on a spreadsheet.  We all love feeling special and with the right bundle of scented soy candles & Reed diffusers you can save while still gifting those who matter something that is enjoyable, personal and good for the environment.
It is important to find calm in a busy office. Gift your employees naturally scented reed diffusers themed for relaxation such as the relax lavender diffuser by PhyllisK New York. No need to worry about any fire hazard with reed diffusers in the workplace, personalize the label with each person's office nickname for fun, small details like these go a long way.
Now when it comes to deciding on gifting strategies for corporate gifting keep the following  in mind. Make sure the experience is within company policy, keep in mind pricing per gift, when will you order them, when are they meant to be received and how will you align the gift with the values of the company and individual. 
Digital Gift Cards are also a great option. Digital gift cards or ecards save you the hassle of having to ship items and take the pressure off choosing the wrong scented gift for your clients and employees. 
Lastly, make sure to take advantage of bundling packages like the ones offered by PhyllisK New York which work hand in hand with you and your budget to make sure you give the best gift possible while staying within your budget range. Whether your budget is large or small it's about finding the right bundle set that works for you.
If you enjoyed this blog, make sure to subscribe for more "Scent-ual" hacks in candle care.

Have a topic  you would like covered? Just want to say hi? Drop us a line at info@phyllisknewyork.com  we love hearing from you!
---