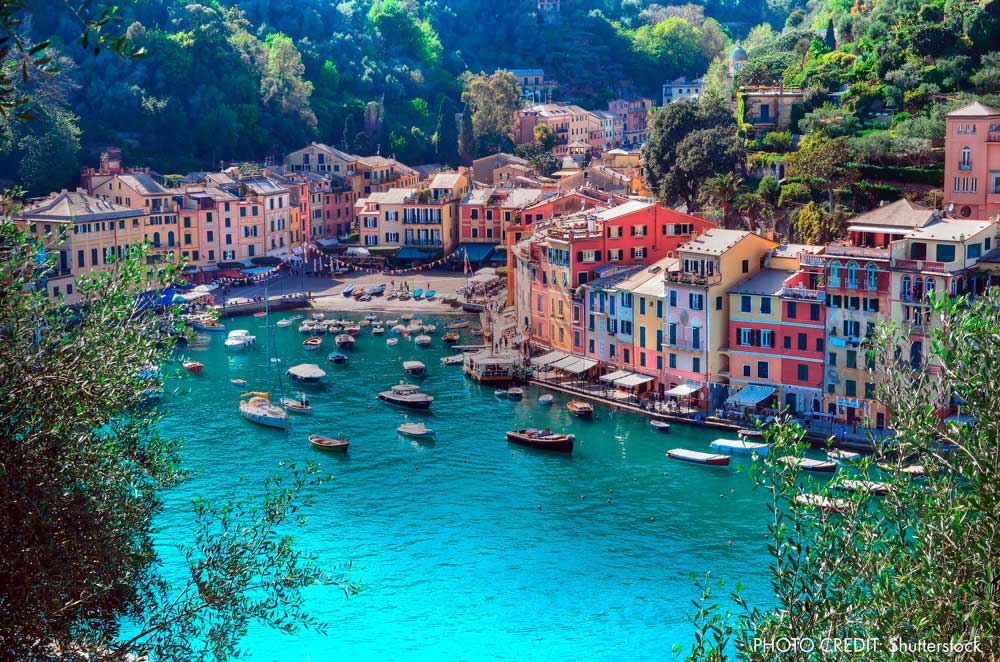 Travel season is in full swing. It reminds me of my favorite Italian town of Portofino. Portofino is a small quaint village on the Northwest coast of Italy, known as the Italian Riviera. It's filled with fishing boats and super Yachts, street markets, and high-end boutiques.
I remember one summer when I spent six weeks in this fabulous fishing village. We had an apartment over a Gelato shop and a nearby bakery. Every morning at 4am, the scent of freshly baked bread wafted through my windows. Between the gelato, the fresh bread, and the wonderful pasta, we must have gained at least 2-3 kilos!
Every evening we went to the neighboring town of Santa Margherita, where our friend Peppo Benini owned the hottest nightclub in the area. We danced our hearts out til dawn. 
Portofino was filled with fishing boats and their fisherman hauling in fresh fish every morning. By contrast, the yachtsmen would stop with their entourage to shop at the designer stores of Valentino, Gucci, Fendi, and more.  
I have so many lovely memories of my time in Portofino, and anyone who has visited this town knows the magic that it holds. 
Are you interested in Award winning trips tailored to your needs? Just for you - designed tor your interests, tastes, and Budget?
Please stay tuned.
Follow me:
IG: Phyllisknewyork
FB:Phyllisk newyork
Twitter: The PhyllisK Collection
Tumblr: gophyllisk
Linkedln: PhyllisK & Phyllis Keitlen
Website: Phyllisknewyork.com