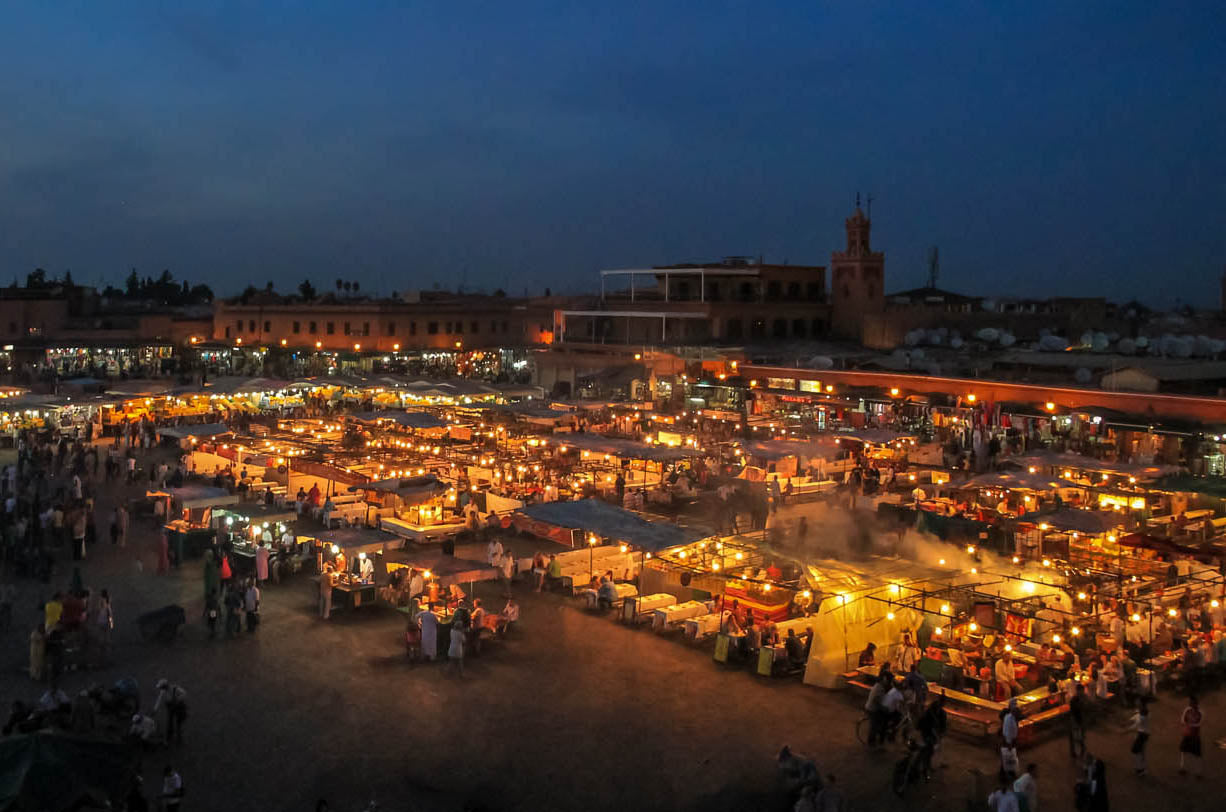 International travel is once again in full swing--and just in time. I'm getting nostalgic about my many wonderful visits across the globe that have inspired me over the years. 

Tric-Trac my fashion-forward knitwear collection, was an offshoot of my vacation to colorful Morocco. Fashioned after the famous Moroccan Caftans and Jellabas, Tric-Trac Tees were embellished with unique soutashing. The innovative garments became an instant hit with the fashion crowd and populated windows along New York's Fifth Avenue. I was completely inspired by Moroccan flavor and culture and wanted to create designs that would showcase that inspiration. 
Over the years I have traveled over a dozen times to the country, sometimes purely for creative inspiration and others to visit the many wonderful friends who live there. In more recent times I was more and more inspired by the sounds and scents of the country. I can't tell you the countless times I strolled along the gardens of the Mamounia hotel in Marrakech ( dubbed "the most lovely spot in the whole world" by Winston Churchill). It has been a leading hotel in the world- the hotel's garden is home to 700-year-old olive groves, sweet smelling fruit trees and countless palm trees. Flower beds containing more than 5,000 fragrant roses, and the smell of the cactus plant's nectar.  It's no surprise it was here I was inspired to create my
travel fragrances
. I wanted to transport anyone who smells these carefully crafted scents to my favourite destinations in the world. 
- Where you stay
 in Marrakech will greatly impact your experience and impression of the country. So as a reference I have put together a list of my recommendations. 
Dining in Marrakech
Exploring all the culinary options in Morocco is always an exciting adventure. These are some menu items you won't want to miss:
Mint tea- morning, afternoon, and evening. 
Chicken B'stilla- sweet and tangy! An explosion of flavours with each bite. 
Kefta tagine (Kefta mkaouara)
Tagines - Lemon Chicken & Olives - Fish Tagine 
Mishue (Lamb) the way this dish is cooked it literally melts in your mouth.
Moroccan figs and olives! 
(If you like to cook - I suggest Paula Wolfert's book, From Morocco  -A fantastic read filled with incredible recipes.)
La Villa des Orangers- Both Mediterranean food and traditional Moroccan cuisine are represented on the menu of dishes elevated with modern flair. Try the candied lamb shoulder with orange peel and spices, or the roasted gambas with eggplant caviar and piquillos juice with preserved lemon! 
PepeNero - Just amazing!
La Grande Table Marocaine ! A place that brings together the richness of Moroccan culture's 1000 colors and the tradition of its cuisine in a majestic  place.
Well, don't take my word for it, sometimes the best part of traveling, the real luxury is to discover your favorite places completely by chance. Let your nose be your guide. 
Things to Do in Marrakech
A visit to the hammam. The steamy oasis will leave you purified inside and out.  After a rinse, your attendant will slather your skin with a black soap called savon beldi, which is  made with oil and macerated pulp of black olives. This paste softens the skin and prepares it for exfoliation. Many layers of dead skin later, your skin will be ready for a hydrating rhassoul masque. Rhassoul is a clay mixed with a range of aromatic plants (rose petals, cloves, eucalyptus and chamomile). It is made into a liquid paste with water and applied to your body and hair. Rhassoul is rich in mineral salts and draws toxins to the surface of the skin, tightening pores and regulating the secretion of sebum. Once it is rinsed off, it is followed by an orange-flower water or lemon juice skin tonic. 
No trip to Marrakech is complete without a visit to the YSL museum and Fondation Jardin Majorelle. 
Visit the Souk - This busy open market offers a variety of products, including textiles, carpets, leather goods, spices, and artisanal handicrafts. Be ready to negotiate! Wandering the souks with a

 

local guide

 

is the best way to explore if you're concerned about getting lost, or ripped off! Make sure to check if your guide is licensed. 
Final Notes:
With a history stretching back nearly 10,000 years, Marrakech, Tangier and Rabat  offer a delicate balance of ancient traditions with luxury conveniences. From kitesurfing in Essaouira, to a magical sunset camel ride or overnight stay in a glamped out tented desert adventure in the Sahara, Morocco really offers it all, and more! 
It is forever imprinted in my soul.  Follow me and find out where I take you next!
El Fenn Hotel 
Royal Mansour Hotel, Marrakech
La Mamounia Hotel