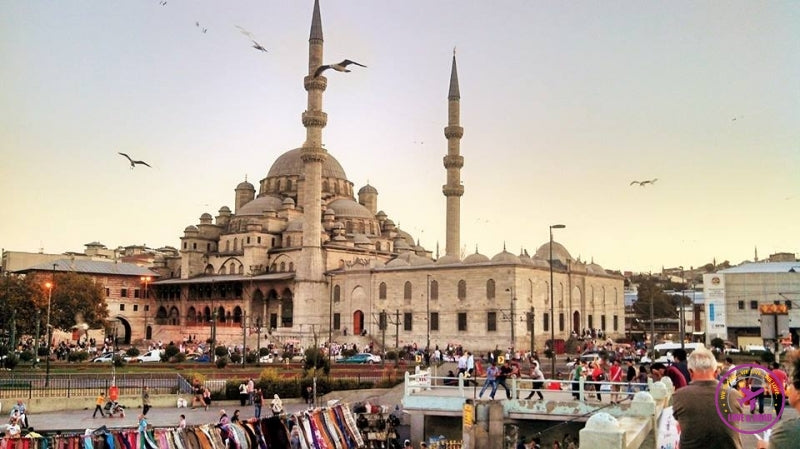 Straddling two continents, Istanbul boasts a rich cultural offering that reflects the influences of the many empires that have ruled over this magnificent city.  Istanbul is brimming with life and culture. I first traveled to Turkey to scout the best quality production facilities for my t-shirt collections in the late 80's. I fell in love with Istanbul so much I would often travel there for inspiration, the lively social life, delicious food and to visit close friends. Today I've compiled this list of highlights for places to stay, things to do and what you absolutely need to check out! 
Where to stay in Istanbul :
This is currently the trendiest option. Soho House is located in the Beyoğlu district, on the European side of the city.  Housed in the former American Embassy, in a grand 19th century palazzo with a sweeping Italianate staircase and lofty ceilings. 
Visit sohohouseistanbul.com
From the moment you pass under its delicately carved arches, you know you're in for the royal treatment. This is my favorite hotel, every time I stayed, I picked a Jr. Suite overlooking the Bosphorus. 
Where to Eat in Istanbul
Matbah is a restaurant laced with cuisine and service quite literally fit for royalty.

Meat Lovers will enjoy visiting the Salt Bae at Nusret

Sunset Grill and Bar
Ulus 29- A classic
Amazing Things to do in Istanbul:
Shop at the Grand Bazaar-

Here you can pretty much find anything and everything. Some things worth exploring: High quality towels and soaps at Abdulla, local cashmere at Ottoamano, carpets from Dhoku,  ceramics at Iznik Art and antique jewelry from Köşe.

Of course you will find evil eyes everywhere perfect for gifts, and copies of luxury brands, so of that-  beware. 

A visit to Hagia Sophia- Originally a church and then a mosque, Hagia Sophia became a museum in 1935 and was reverted back to a mosque in 2020. The church was built in 532 AD, and was topped with a huge domed roof which was the first of its kind. The interior of the mosque features mosaics from the Byzantine period. Islamic and Christian architecture, iconography and art intermingle in this grand complex that's often referred to as the eighth wonder of the world. 

Topkapı Palace

, is a 15th-century Ottoman palace that served as the heart of the empire for 380 years. Here you can wander through royal gardens and even the sultan's harem, once home to hundreds of concubines and eunuch guards.

One of my favorite memories, is taking a sunset cruise along Europe and Asia shores.
Experience a Turkish Hammam- One of the oldest and most beautiful historical baths in Istanbul—the

Hurrem Sultan Hammam

dates back to the 16th century and the time of Sultan Suleiman.
Other neighborhoods to explore; It is definitely worth a spin through the antiques district of Çukurcuma

in

Beyoǧlu

if you love and appreciate design.  Bebek is a beautiful neighborhood on the water known for its fabulous fish restaurants and cafes.

Don't forget to explore the music scene. There are always beautiful concerts in this magical city and I can't recommend listening to live music while traveling! 
Bodrum will be a destination for another time, so stay tuned for more! Travel with me PhyllisK.