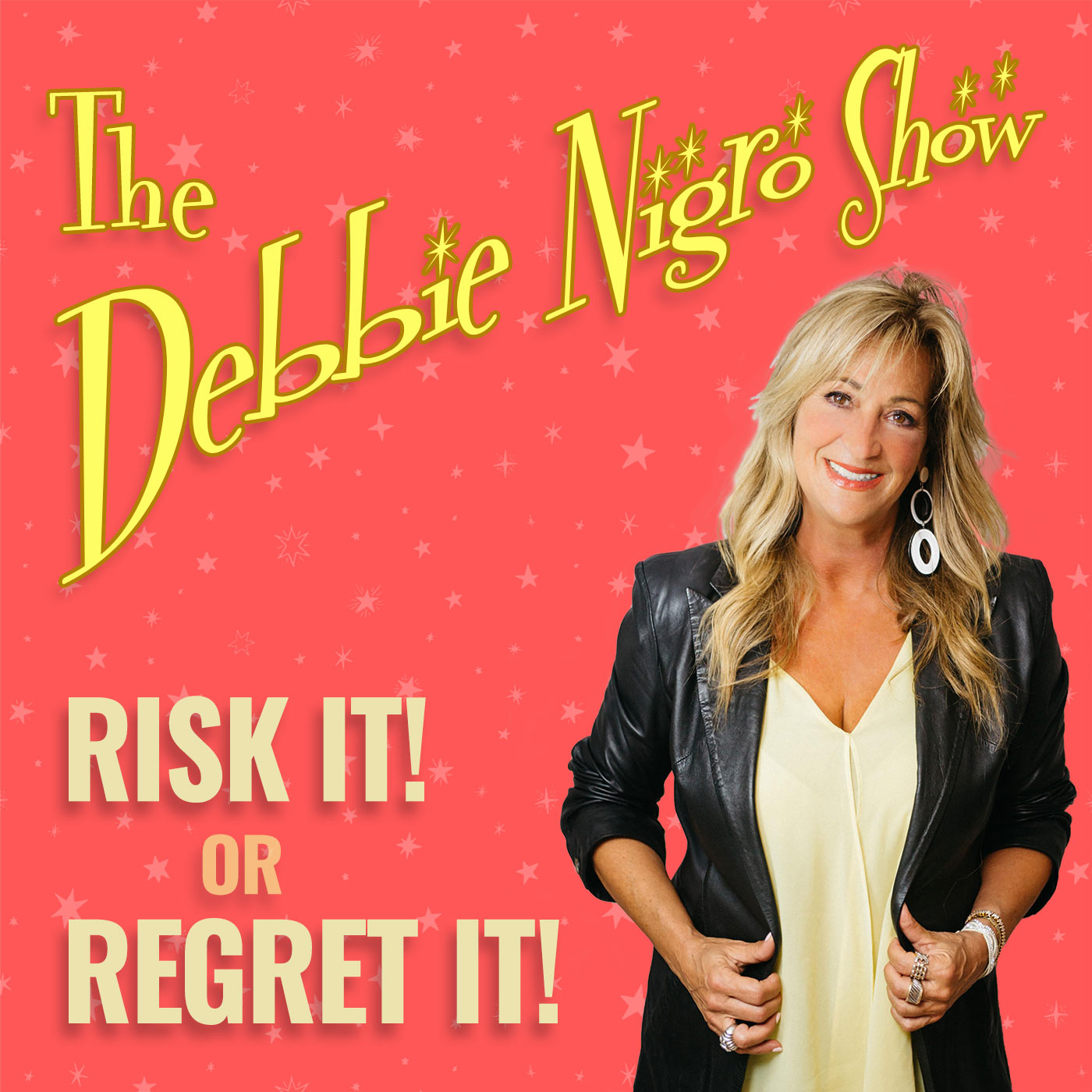 We are excited to share that Debbie Nigro featured Phyllis Keitlen for Phyllis K New York Candles on her podcast and radio show this November 17th, 2022. 
You can read the article on Debbie's website and listen to the podcast by clicking here.
Or, if you prefer, you can read down below:
Come On Baby Light My Candle
Candles Calm Me Down. I miss the scent of this LEO candle. It's amazing how much scent can change a home and affect your mood.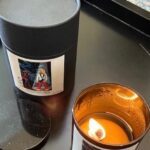 This LEO candle was a gift from a gal I knew back when she was managing and booking recording artists like Jose Feliciano. We reconnected on LinkedIn last year and I found out about her new candle company PhyllisKNewYork. 
Naturally I thought of her on the subject of 'The Power of Candles To Calm You Down'. We could all use a truckload. As we move into the chilly season and spend more time inside I thought a refresher course on candle therapy would be timely.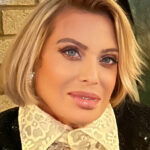 Phyllis Keitlen is a world class entrepreneur. Her company The PhyllisKCollection Inc. is one of the fastest growing female owned candle and diffuser companies in the US. Founded by Phyllis Keitlen in 2020, it's more than just a Candle and Diffuser company…it's truly making a difference. The company partners with local and national non-profits to make an impact. Phyllis and the company are about bringing hope for the future.
"As the only human sense directly linked to emotions and memories, scent is perhaps the most important facet of a home's aesthetic and start of recovery", says Phyllis.
Tranquil aromas in a home set a peaceful environment and help you relax, energize or escape the day to day. Yes your mood can be altered by simply lighting a candle.
In fact the folks at candle.org put together a chart as a guide for selecting the right scent candle for the right mood. The list includes scents to ease anxiety, disappointment, fear, grief, impatience, loneliness, emotional and mental fatigue, stress and tension.
"Scents can have positive effects on mood, stress, reduction, sleep enhancement, self-confidence, and physical and cognitive performance," says Theresa Molnar, executive director of the Sense of Smell Institute, the research and educational arm of the perfume industry's Fragrance Foundation. Fragrances inhaled go to the brain where the neurological effect can alter mood. They trigger areas in the brain that relate to emotions.
Phyllis Keitlen encourages her customers to "shop by mood" and has a whole bunch of scented-themed candles and diffuser fragrances, compatible with personal emotions that feed the soul. She even created uplifting affirmation candles like "I am Grateful", "I am Worthy", "I Am Prosperous" "I am Confident" to name a few.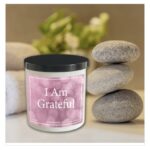 "Since I began my journey of meditation and affirmations, wonderful things are transpiring into my life."  Said Phyllis.
Her Zodiac candles like my Leo candle above or this Sagittarius candle for example pair zodiac personality traits with scents that would resonate with each. There are even candle scents to put you in the perfect mood for the holiday season. PhyllisKNewYork's line features an 8 Days Of Hanukkah Candle, a 25th Day Christmas Soy Candle, and even a 'Hippee Xmas' candle. LOL. That should put you in a fun mood. All are earth friendly gifts too.
"It has always been extremely important for me to source products with ingredients that are natural and in some cases, organic. You will never find phthalates, parabens, or sulfates in my products, which are also made in the United States. As I continue to expand my line, I will continue to source innovative products that are earth friendly and help improve one's lifestyle"– Phyllis Keitlen
Speaking of gifts, it was truly a gift to get to talk with Phyllis Keitlen. Wow is she an interesting entrepreneur! Beyond Candles…and wait till you hear the Jose Feliciano story!
Phyllis was an innovative knitwear designer for the last 25 years,  Her cool t-shirts and separates were often featured in the windows of Bergdorf Goodman and Saks Fifth Avenue. She was acclaimed by Vogue as having made "The Italian Truck Driver's t-Shirt" into fashion chic. That made her a truckload of money. Totally burnt out after that huge success, she took a year off to sleep. LOL 
Somewhere along her career path Phyllis came to manage the famous musician, singer and composer Jose Feliciano. Jose has had many international hits including his version of the Doors "Light My Fire" and the Christmas single everybody loves to sing along with, "Feliz Navidad'.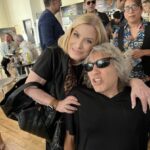 The back story is just incredible.
It was Phyllis' mother Tomi Keitlen who inspired Jose Feliciano and gave him the confidence to risk becoming the star he was born to be in spite of the fact he was born blind. Congenital glaucoma left Jose blind at birth. Phyllis Keitlins' mother Tomi, sadly went blind at 33 from the same affliction.
But her Mom was a fighter and was determined to not let her blindness affect her life and what she wanted to do. She got a guide dog, learned how to live on her own, ski, mountain climb, and wrote a book about it all called "Farewell To Fear" that gave a lot of encouragement and hope to people with any kind of handicap. She showed them, "There are ways to work around and through things people say you can't do, you just have to be willing to try and work at it."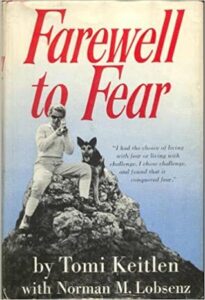 Jose Feliciano read that book and asked to meet Tomi Keitlen in person.
Phyllis was in High School at the time and went home from boarding school on weekends to her Moms' house in Stockbridge MA. It was there one weekend, she watched Jose Feliciano play guitar and sing for her mother. He was sitting and playing and singing in front of the giant fireplace Phyllis says, when she flipped out and jumped up and said "Mom you've got to manage him!" Her Mom did not. But Jose and Tomi Keitlen became lifelong friends and on weekends Phyllis drove to NY to pick up Jose and bring him up to her Mom's house in Stockbridge, MA where he would play for her and she would give him confidence.
Fast forward many years, when Phyllis knew her Mom was about to pass, she called Jose Feliciano to ask him to come sing to her Mom one last time. He did. She also asked if he would come some weeks later with his wife and 3 children to her home in Hamptons, to be part of her moms' life celebration. He did. There would be 40 people there and she only wanted him to play one song. He did. It was that day that Jose's' wife asked Phyllis if she would manage Jose. Phyllis said I don't know anything about that business. Jose's' wife said, but you're a good businesswoman you'll figure it out. 
And that's how Phyllis Keitlen became Jose Feliciano's' Manager and traveled the world with him.
But then Phyllis had to overcome her own challenge. She burnt her arm so badly in a cooking accident she had to spend 4 months in a NY hospital and a whole year recovering with skin grafts etc.
But Phyllis is back in action because she always gets back in action. Her mother taught her well. Risk It or Regret It! My kinda gal.
She's creating new candle scents which she does personally with her personal candle scent creator until the scents are perfected plus she sells other candle related items. 
PhyllisKNewYork Candles aren't just any candles. They're awesome.
Phyllis Keitlen isn't just any woman. She's awesome.
I hope you enjoy listening to this podcast Interview with her from The Debbie Nigro Show as much as I loved talking to Phyllis.
---