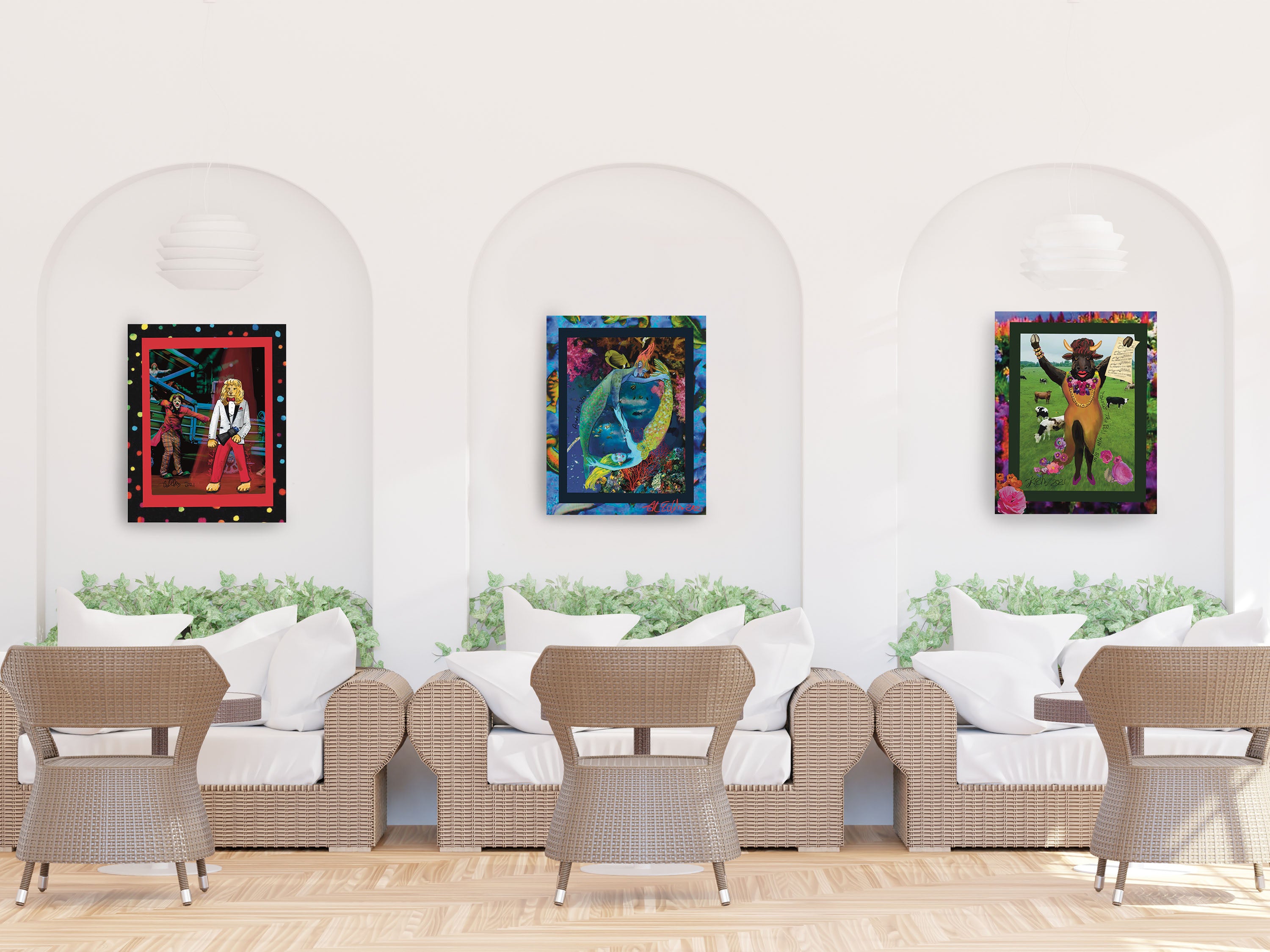 Holiday season is in full swing & that means insane shopping lines, lots of traffic & let's be honest after spending almost a year in quarantine some of us are even LESS fans of being in extremely crowded situations. Luckily nowadays you don't need to step foot outside your home to get any of your holiday shopping done.
NYC Artist & writer Suzi K Edwards recently just launched a collaboration with PhyllisK New York for a limited series Zodiac Circus Art collection. The Artwork showcases Suzi's unique art style through the incorporation of whimsical circus performers representing one of each of the 12 zodiac signs.
Founder Phyllis Keitlen, loved the artwork so much she decided to offer 100 limited edition metal prints of these mixed media pieces. Each poster is about 19 ¾ x 16 inches big and are all printed in either Kodak professional Endura or Fujicolor Crystal Archive Super Tupe PDN metallic papers which gives the artwork a rich, bold contrast. The Artwork combines digital art with other mixed media to create the artwork you see below.
This Zodiac Circus Art collection was made for people who are interested in and love learning about their horoscopes. Nothing says " I know you" more than gifting a friend, colleague or family member unique artwork of their zodiac sign that will not be found ANYWHERE else. Furthermore, gifting one of these collectible art pieces will give your loved ones MAJOR bragging rights when Suzi K. Edwards first book "Quiet Mind Crazy Heart" drops in 2022.
Checkout some of the artwork below for yourself & remember these pieces will be available on a first come first serve basis, so make sure to get your orders in quick & most importantly. Happy Holidays from your friends at PhyllisK New York.
If you enjoyed this blog, make sure to subscribe for more "Scent-ual" hacks in candle care.
Have a topic you would like covered? Just want to say hi? Drop us a line at info@phyllisknewyork.com  we love hearing from you!
---